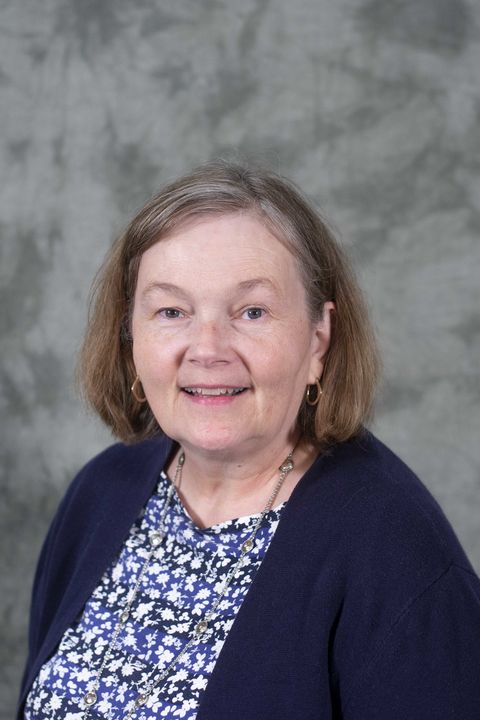 1600 Woodland Rd
Abington, PA 19001
Biography

Business Experience
25+ years of experience in business management, human resources, and organization development obtained in a variety of settings including manufacturing, education, healthcare, and nonprofit organizations.

Team Development Services, Camp Hill, PA – 1998 to Present
Lead a consulting firm that offers strategic planning, assessments, opinion surveys, and professional development for for-profit and non-profit organizations, to help clients achieve their missions.

Pennsylvania School Boards Association, Mechanicsburg, PA – 2013 to 2017
Senior Director, Education and Training
Led the association's education and training department serving 4,500 school board directors across the state, and producing live, online, webinar, and conference training events. Developed and produced entire online curriculum of 40+ courses; established learning management system.

Pennsylvania Newspaper Association, Harrisburg, PA (now Pennsylvania NewsMedia Association) – 2003 to 2009
VP, Human Resources
Brought contemporary HR practice to the association and developed innovative training programs for media professionals across the state.

AMP Incorporated, Harrisburg, PA (now TE Electronics) -- 1982 to 1988 and 1995 to 1998
Director, Management Development
Created new professional development curriculum for mid-level managers for global electronics manufacturer.
Manager, Business Analysis
Assisted business units in determining profitable global sources of materials and human resources.
Manager, Professional Staffing
Led staff of five in recruiting engineering, skilled trades, and management talent for business units.
Human Resources Representative
Managed day-to-day HR issues at production, warehouse, and office facilities: hiring, promotions, performance management, HR-related training, and compensation and benefits.

Stanford University School of Medicine, Stanford, CA -- 1988 to 1990
Human Resources Administrator
Resolved Human Resources and union contractual issues at the medical school and clinics.

York-Shipley, Inc, York, PA 1980-1982
Labor Relations Administrator
Managed union contractual issues and dispute resolution from informal discussion through arbitration, for an industrial HVAC manufacturer.


Teaching Experience and Awards
Penn State Abington – Fall 2021 and Spring 2022
Lecturer (full-time) in the undergraduate Business program starting Fall 2022.
Adjunct Lecturer (part-time) Fall 2021 and Spring 2022 semesters.

Penn State York -- 2001 to 2022
Adjunct Lecturer in the undergraduate Business program, teaching BA 322 Negotiation Skills for Business Professionals; MGMT 321 Leadership and Motivation; and MGMT 301 Basic Management Concepts.
Recipient of the 2019 James H. Burness award, given by the faculty for excellence in teaching.

Central Penn College -- 2020 to 2022
Adjunct Instructor for the Masters in Professional Studies in Organizational Leadership degree program in organizational leadership, teaching DEV 605 Organizational Development and Change; and ORG 520 Applied Research for Professionals.

St. Francis University Graduate School of Human Resource Management -- 1999 to 2003
Adjunct Instructor, teaching MHRM 525 Performance Management and MHRM 513 Staffing, Recruitment, Selection, and Retention.


Professional and Community Affiliations
Board Member, Shalom House, Harrisburg, PA -- 2007- Present
Shalom House offers temporary shelter and programs for homeless women and their children, so that they can become self-sufficient again. Created and planned an annual event at Harrisburg's Strawberry Square, "Wreaths for a Reason," raising over $50,000 for the shelter.

Lancaster (PA) Society for Human Resource Management -- 2017 to Present
Member of professional development committee.
Education

Education and Certification
The Pennsylvania State University, University Park, PA -- 2001
D.Ed. in Adult Education
Dissertation: "Decoding the 'black box' of participation: A qualitative case study of six women's decisions to pursue skilled trades training."

St. Francis University, Loretto, PA -- 1980
M.A. in Industrial Relations

Senior Professional in Human Resources (SPHR) through the HR Certification Institute, Alexandria, Virginia

Standards for Excellence Pennsylvania Licensed Consultant through the Pennsylvania Association of Nonprofit Organizations (PANO)
Papers and Presentations

Recent Presentations

Pennsylvania Association of Nonprofit Organizations Annual Collaborative Conference– October 2022 (upcoming)
Presenter: "Ten Ways to Retain Good Employees."

Pennsylvania State Council of SHRM Annual Conference – September 2022
Presenter: "Job Performance: The Employer Connection."

HR Virginia Annual Conference, Richmond, VA – April 2022
Presenter: "Job Performance: The Employer Connection."

Lancaster SHRM Monthly Breakfast Meeting, Lancaster, PA -- December 15, 2021
Presenter: "Job Performance: The Employer Connection."

Professional Recyclers of Pennsylvania Board of Directors Annual Meeting, Lancaster, PA – November 11, 2021
Presenter: "Roles and Responsibilities of the Board of Directors."

Pennsylvania Association of Non-Profit Organizations Annual Collaborative Conference -- October 21, 2021
Presenter: "Self-Managed Work Teams for Resilient Organizations."

Pennsylvania State Association of Township Supervisors (PSATS) Southcentral Regional Forum 2021, Harrisburg, PA – August 2021
Presenter: Improving Employee Job Performance: The Employer Climate-Setting Connection.

PA Workforce Development 37th Annual Conference – May 2021
Co-Presenter: "Rethinking Teams in a World of Remote Work."

HR Virginia Annual Conference – April 2021
Presenter: "HR's Strategic Role and the 'Hidden Strategic Plan.'"

Lancaster SHRM Fall Legal Update -- September 2020
Co-Presenter: "Remote Work: Planning for the Virtual Workplace of the Future."

Pennsylvania State Association for Township Supervisors – July 2020
Presenter: "Managing Work Relationships."

Pennsylvania Association of Non-Profit Organizations – May 2020
Co-Presenter: "Remote Work for Your Nonprofit in the Midst of COVID-19."

Pennsylvania SHRM State Council 2019 Annual State Conference, University Park, PA – September 2019
Presenter: "HR's Strategic Role and the 'Hidden Strategic Plan.'"

Pennsylvania State Association of Boroughs 108th Annual Conference and Exhibition, Hershey, PA – June 2019
Presenter: "Conflict on the Borough Council: Can It Be Productive?"