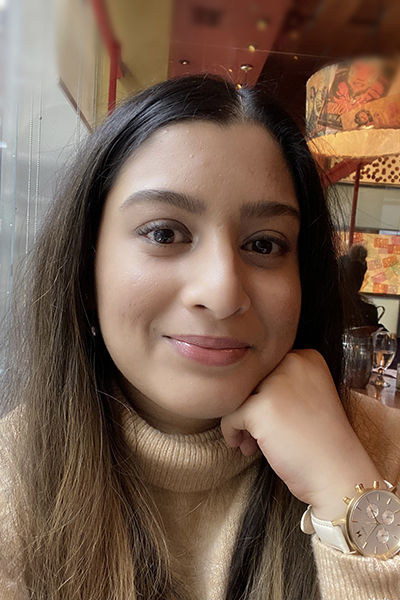 Rydal Executive Plaza, 305
1600 Woodland Road
Sutherland Bldg
Abington, PA 19001
Biography

Awards, Honors

2019 Riccardo Dell'Anna Doctoral Dissertation Prize, International Academy for Quality (c/o American Society for Quality (ASQ)) https://iaquality.org/awards (INTERNATIONAL).

2016 Herbert McMahon Educational Grant, St. Louis Section of American Society for Quality (REGIONAL).

Courses

Spring semester

MGMT 418 Project Planning and Resource Management (001)

BA 421 Project Management (101 and 102)

Fall semester

MGMT 415 Project Portfolio Management and Organizations (001A)

BA 421 Project Management (101 and 102A)
Research Interests

Overview

My major areas of interest are in healthcare systems engineering, project management, operations management, quality management, lean, six sigma, technological innovation, and higher education. While Lean and Six Sigma are predominantly used in manufacturing and hospitality industries, the awareness of these methodologies and implementation is minimal in other product and service sectors.

My goal is to fill the knowledge gap on how to better use these methodologies in diverse industries to reduce variation and waste, while improving customer satisfaction.

Current research

Study on different factors considered in the selection of quality improvement projects in the healthcare sector.
Risk management in the medical tourism industry.
Publications

Selected Publications

Cudney, E.A., Venuthurumilli, S.S.J., Materla, T., & Antony, J. (2020). Systematic review of Lean and Six Sigma approaches in higher education, Total Quality Management & Business Excellence, 31(3-4), 231-244.

Materla, T., Cudney, E. A., & Hopen, D. (2019). Case Study: An Exploration of Patient Satisfaction Attributes Using the Kano Model. Journal for Quality and Participation, 42(3), 18-26.

Materla, T., Cudney, E. A., & Antony, J. (2019). The application of Kano model in the healthcare industry: A systematic literature review. Total Quality Management & Business Excellence, 30(5-6), 660-681.

Cudney, E. A., Baru, R. A., Guardiola, I. G., Materla, T., Cahill, W., Phillips, R., Mutter, B., Warner, D., & Masek, C. (2019). A decision support simulation model for bed management in healthcare. International Journal of Health Care Quality Assurance, 32(2), 499-515.

Materla, T., Cudney, E., & Hopen, D. (2019). Evaluating factors affecting patient satisfaction using the Kano model. International Journal of Health Care Quality Assurance, 32(1), 137-151.

Materla, T. & Cudney, E.A. (2018) An integrated methodology for evaluating patient service quality, Total Quality Management & Business Excellence, DOI: 10.1080/14783363.2018.1505494

Kush, P., Cudney, E. A., Materla, T., & Antony, J. (2018). Systematic literature review of quality maturity matrix, Total Quality Management & Business Excellence, DOI: 10.1080/14783363.2018.1552130

Materla, T. & Cudney, E. (2017). The need for quality in healthcare. Quality Management Forum, 43 (1), 11 – 13.

Materla, T., & Cudney, E. (2016) Systematic review of the implementation of Kano model in the healthcare industry. Proceedings of the American Society for Engineering Management International Annual Conference, Concord, NC.

Professional Memberships, Certifications, Service

Memberships

American Society for Quality (ASQ)

American Society for Engineering Management (ASEM)

Institute of Industrial and Systems Engineers (IISE)

Epsilon Mu Eta, Engineering Management Honor Society

Certifications, Training

Certified Six Sigma Black Belt, International Six Sigma Institute, 2018

ASEM Certified Associate Engineering Manager, 2016

General Industry Safety and Health, 10-hour training, Occupational Safety and Health Administration (OSHA), 2015

Service

Member, Academic Outreach Committee, Project Management Institute – Delaware Valley Chapter (PMI-DVC)

Reviewer, International Journal of Healthcare Quality Assurance
Education

Academic Employment

Pennsylvania State University - Abington College, August 2019 – Present

Tenure-track Assistant Professor of Project Management

Missouri University of Science and Technology, Sept 2018 – July 2019

Assistant Adjunct Professor (Non-Tenure Track), Engineering Management and Systems Engineering

Education

Ph.D. Engineering Management, Missouri University of Science and Technology, May 2018

M.S. Engineering Management, Missouri University of Science and Technology, May 2014

Graduate Certificate, Lean Six Sigma, Missouri University of Science and Technology, May 2014

B.E. Electrical and Electronics Engineering, Osmania University, June 2010