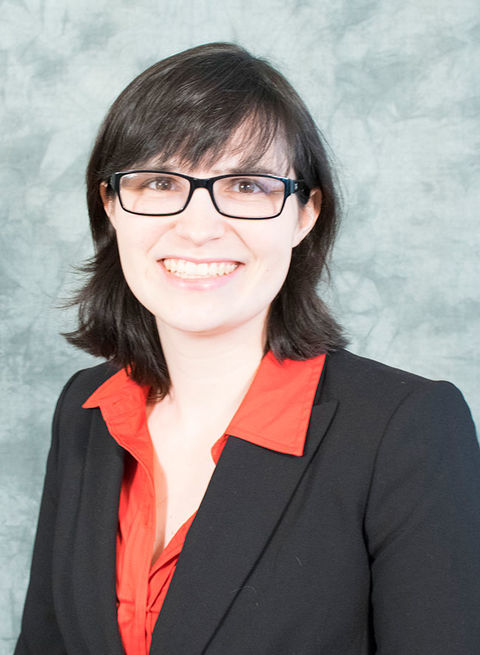 Biography

Ongoing Research Projects and Publications

Project Manager and Research Associate with the Extremist Crime Database (ECDB)

Research Associate with Social Learning and Social Control in the Off and Online Pathways to Hate and Extremist Violence, funded by National Institute of Justice (NIJ)

Mills, C.E., J.D. Freilich, & S.M. Chermak. "The Use of Comparison Groups in Post-9/11 Terrorism Research."

Grants

2014 Pre-Doctoral Terrorism Research Award 2014-2015 ($5,000).
National Consortium for the Study of Terrorism and Responses to Terrorism (START), University of Maryland, MD
Research Interests

Hate crime; extremism and terrorism; race, racism, and criminal justice; intergroup conflict; and the history and sociology of American criminal justice, specifically modern American crime legislation, the War on Drugs and the era of mass incarceration.
Publications

Mills, C. E., Freilich, J. D., Chermak, S. M., Holt, T. J., & LaFree, G. (2019). Social Learning and Social Control in the Off-and Online Pathways to Hate Crime and Terrorist Violence. Studies in Conflict & Terrorism, 1-29.

Mills, C. E. (2019). Hatred Simmering in the Melting Pot: An Analysis of Hate Crime in New York City, 1995–2010. Justice Quarterly, 1-28.

Mills, C. E. (2019). Gay visibility and disorganized and strained communities: a community-level analysis of anti-gay hate crime in New York City. Journal of interpersonal violence, 0886260519848784.

Dissertation

Mills, C.E. (2017). Hatred Simmering in the Melting Pot: Hate Crime in New York City, 1995-2010

Peer Reviewed Publications

Mills, C.E. (2017). "Framing Ferguson: Fox News and the Construction of U.S. Racism." Race & Class, 58(4), p. 39-56. DOI: 10.1177/0306396816685030

Mills, C.E., J.D. Freilich, & S.M. Chermak. (2015). "Extreme Hatred: Revisiting the Hate Crime and Terrorism Relationship to Determine Whether They Are "Close Cousins" or "Distant Relatives." Crime and Delinquency. DOI: 10.1177/0011128715620626

Peer Reviewed Book Chapters

Mills, C.E., J.D. Freilich & S.M. Chermak. (2017). "Terrorism and Hate Crime." In R. Wright. Ed. Bibliographies in Criminology. New York: Oxford University Press. DOI: 10.1093/OBO/9780195396607-0217

Manuscripts Under Review

Hayes, B.E., C.E. Mills, J.D. Freilich, & S.M. Chermak. (forthcoming). "Are Honor Killings Unique? A Comparison of Honor Killings, Domestic Violence Homicides and Hate Homicides by Far-Right Extremists"

Holt, T., J.D. Freilich, S.M. Chermak, C.E. Mills, & J.R. Silva. (forthcoming). "Reconsidering the Social Organization of Terror and Extremism: An Application of Best and Luckenbill's Framework to "Loner" Terrorists"
Education

Ph.D. Criminal Justice, John Jay College/Graduate Center, CUNY, 2017

M.Phil. Criminal Justice, John Jay College/Graduate Center, CUNY, 2016

M.A. Criminal Justice; John Jay College, City University of New York, 2014

B.A. Criminal Justice, History; Temple University, 2012