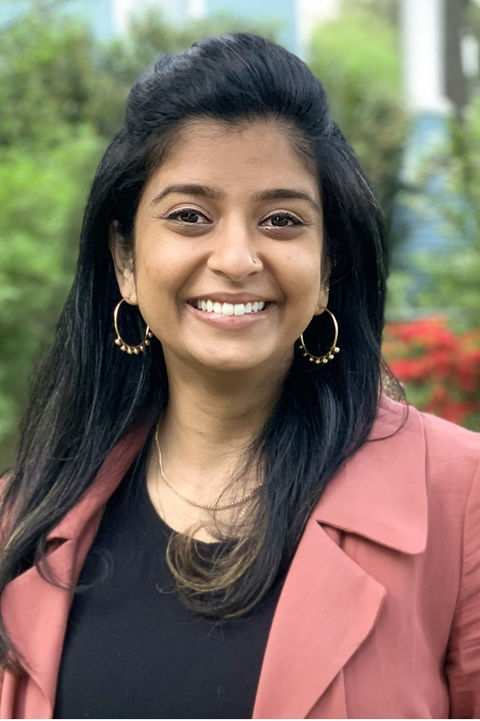 Lecturer in Religious Studies and South Asian History,
History
Penn State Abington
1600 Woodland Road
Abington, PA 19001
Biography

Originally from Toronto, Aarti earned her B.A. in Political Science from the University of Western Ontario, an M.A. in South Asian Studies from Columbia University in 2015, an M.Phil in Religion at Syracuse University, and is completing her Ph.D in religion at Syracuse University. Aarti's research interests include modes of Hindu worship in the North American diaspora through the lenses of space and place, immigration, and politics. Aarti has studied Sanskrit, Hindi, and Gujarati.
Research Interests

South Asian Studies, Immigration/Migration Studies, Diasporic Studies, North American Hinduism, Hinduism.
Publications

Book Chapters

Hinduism in 5 Minutes (Steven Ramey, editor) July 2022

Chapter: Do Hindus Think They Pray to Idols Rather Than a God Figure?

Chapter: Is the Temple a Central Location for Worship, and What is in the Central Place of Worship?

Chapter: Is the Design or Architecture of Temples Important?

Peer-Reviewed Journal Publications

"Crossing the Threshold." International Journal of Religion December 2022

"Secular Conflict: Challenges Confronting the Aesthetics and Construction of a Hindu Sacred Space in Chino Hills, California." Nidan: International Journal for the Study of Hinduism, Winter 2018
Education

Ph.D. Candidate in Religion, Syracuse University
M.Phil in Religion, Syracuse University
M.A. in South Asian Studies, Columbia University
B.A. in Political Science, University of Western Ontario
Course Schedule