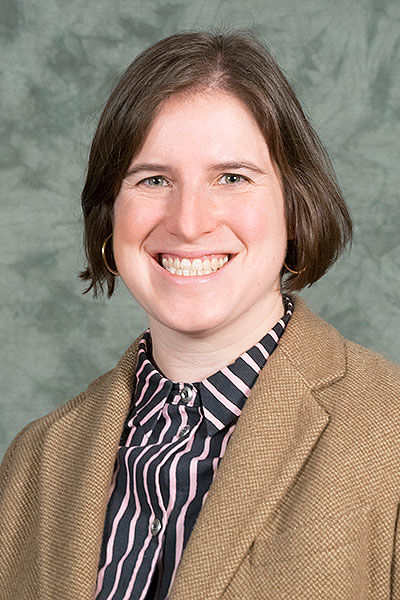 Biography

Books

Manuscript

"Historical Futures: Imagining Time in the Early Modern Chronicle Play": This project examines early modern historical drama to argue that playwrights often represented the future as if it were already past to translate their political aspirations into compelling fact. By revealing the lively and varied "historical futures" forged in English history plays, this project counters narratives of the genre's decline. 

Edited Volumes

Making Milton: Writing, Publication, Reception. eds. Emma Depledge, John Garrison, Marissa Nicosia. Under contract with Oxford University Press.

Renaissance Futures. Co-edited with John Garrison. A special issue of Explorations in
Renaissance Culture. Forthcoming 2019.

See more articles, chapters, reviews and writing under the "Publications" tab.

Public History Project

Cooking in the Archives: Updating Early Modern Recipes (1600-1800) in a Modern Kitchen

Cooking in the Archives is a public humanities project that curates transcribed and updated recipes from early modern English household manuscripts for an audience including food historians, students researching early modern culture, culinary enthusiasts, and the general public. It has been featured in the Washington Post, HuffPost: Taste, Edible Philly, CNN.com, and on Talk of Iowa (NPR). http://rarecooking.com/ @rare_cooking

Teaching interests and courses taught

Early modern English literature; Shakespeare; Milton; book history and media studies; early modern political history and philosophy; utopian and dystopian literature; digital humanities; public history; food studies.

ENGL 129: Shakespeare

ENGL 200: Introduction to Critical Reading

ENGL 202B: Writing in the Humanities

ENGL 221(W): British Literature to 1798

ENGL 440: Studies in Shakespeare

ENGL 443: Introduction to the English Renaissance - Premodern Worlds

ENGL 445: Shakespeare's Contemporaries

ENGL 487 (W): Senior Seminar

Selected awards, grants, patents, other honors

Chancellor's Grant to support Historical Futures: A Book Conference, 2019

International Spenser Society Isabel MacCaffery Prize for the Best Essay in Spenser Studies, Honorable Mention (for "Reading Spenser in 1648: Prophecy and History in Samuel Sheppard's Faerie Leveller"), 2019.

Short-Term Fellowship, UCLA William Andrews Clark Memorial Library, 2018-2019.

Faculty Senate Outstanding Teaching Award, Penn State Abington, 2018.

Panzer New Scholar Award, Bibliographical Society of America, 2017.

Folger Shakespeare Library Short-Term Research Fellowship, Folger Shakespeare Library, 2015-2016.

Andrew W. Mellon Fellowship in Critical Bibliography, Rare Book School, University of

Virginia, 2013-2015.

GAPSA-Provost Fellowship for Interdisciplinary Innovation, University of Pennsylvania,

supported Cooking in the Archives project, 2014.

Teaching and Research Fellowship, Department of English and College of Liberal and

Professional Studies, University of Pennsylvania, 2013-2014.

Fellowship for Graduate Study, Alumnae Association of Barnard College, 2012-2013.

Teaching Certificate, Center for Teaching and Learning, University of Pennsylvania, 2012.

The George Welwood Murray Graduate Fellowship, Barnard College, 2008-2009.

Phi Beta Kappa, Barnard College, 2007.
Publications

Book Manuscript

"Historical Futures: Imagining Time in the Early Modern Chronicle Play": This project examines early modern historical drama to argue that playwrights often represented the future as if it were already past to translate their political aspirations into compelling fact. By revealing the lively and varied "historical futures" forged in English history plays, this project counters narratives of the genre's decline.

Edited Volumes

Making Milton: Writing, Publication, Reception. eds. Emma Depledge, John Garrison, Marissa Nicosia. Under contract with Oxford University Press.

Renaissance Futures. Co-edited with John Garrison. A special issue of Explorations in Renaissance Culture. Forthcoming 2019.

Peer Reviewed Articles and Chapters

"'To plant me in mine own inheritance': Pretenders and Prolepsis in John Ford's Perkin Warbeck." Studies in Philology 115, 3 (2018): 580-597. doi.org/10.1353/sip.2018.0021

"Couplets, commonplaces and the creation of history in The Famous Tragedie of King Charles I (1649) and Cromwell's Conspiracy (1660)." In From Republic to Restoration: Legacies and Departures, 69-84. Edited by Janet Clare. Manchester: Manchester University Press, 2018. http://www.manchesteruniversitypress.co.uk/9780719089688/

"Printing as Revival: Making Playbooks in the 1650s." Papers of the Bibliographical Society of America 111, 4 (2017): 469-489. doi.org/10.1086/694471

"Milton's Banana: Paradise Lost and Colonial Botany." Milton Studies 58 (2017): 49-66. Special Issue on "Milton in the Americas" edited by Angelica Duran and Elizabeth Sauer.

"The Two Noble Kinsmen." In The definitive Shakespeare companion: overviews, documents, and analysis, ed. Joseph Rosenblum (Santa Barbara: Greenwood, 2017), 1539-73. Expanded original contribution by Yashdip S. Bains.

"Reading Spenser in 1648: Prophecy and History in Samuel Sheppard's Faerie Leveller." Modern Philology 114, 2 (2016): 286-309. doi.org/10.1086/687116

Wasting Time in The Committee-man Curried." postmedieval. Special Issue on "Prophetic Futures" edited by Joseph Bowling and Katherine Walker, in press.

"Cooking Hannah Woolley's Printed Recipes from a Manuscript Recipe Book: UPenn Ms. Codex 785." In After Print: Manuscript Studies and Eighteenth-Century Literature, edited by Rachael S. King. Charlottesville: University of Virginia Press, in press.

Book Reviews

Review of Rachel Willie, Staging the Revolution: Drama, reinvention and history, 1647-72. Philological Quarterly, 96, 1 (Winter 2017): 134-7.

Review of Wendy Wall, Recipes for Thought: Knowledge and Taste in the Early Modern English Kitchen. Papers of the Bibliographical Society of America 110,4 (December 2016): 494-497.

Review of Christopher Pye, The Storm at Sea: Political Aesthetics in the Time of Shakespeare. The Shakespeare Newsletter, 66:1, no. 297 (Spring 2016): 54.

Review of Ann Baynes Coiro and Thomas Fulton, Rethinking Historicism From Shakespeare to Milton. The Shakespeare Newsletter 63:3, no. 291 (Spring 2014): 99-100.

Selected Public Writing (editor reviewed)

"Seed Cake inspired by Thomas Tusser," Shakespeare & Beyond: at the Folger Shakespeare Library, March 2019. https://shakespeareandbeyond.folger.edu/2019/03/12/seed-cake-recipe-tho…

"Citrus and sugar: Making marmalade with Hannah Woolley," Shakespeare & Beyond: at the Folger Shakespeare Library, February 2019. https://shakespeareandbeyond.folger.edu/2019/02/26/marmalade-hannah-woo…

"British Beef, French Style: Robert May's Braised Brisket," Shakespeare & Beyond: at the Folger Shakespeare Library, January 2019. https://shakespeareandbeyond.folger.edu/2019/01/29/british-beef-french-…

"The 'American Nectar': William Hughes's hot chocolate," Shakespeare & Beyond: at the Folger Shakespeare Library, January 2019. https://shakespeareandbeyond.folger.edu/2019/01/15/the-american-nectar-…

"From the Hearth to the Gas Stove: A Study in Apricot Marmalade," The Recipes Project, August 2018. https://recipes.hypotheses.org/11193

"Undergraduate Recipe Research," Early Modern Recipes Online Collective, July 2018. https://t.co/Q9I4a72HBt

"Early Modern Euro-Indigenous Culinary Connections: Chocolate," with John Kuhn, The Recipes Project, March 2017. https://recipes.hypotheses.org/9121

"Cooking Almond Jumballs at the Folger Shakespeare Library," Shakespeare & Beyond: at the Folger Shakespeare Library, July 2016. http://shakespeareandbeyond.folger.edu/2016/07/26/food-folger-early-mod…

"Chacolet," with Alyssa Connell, The Collation: Research and Exploration at the Folger, January 2016. http://collation.folger.edu/2016/01/chacolet/

"The Exotic Taste of Rice," with Alyssa Connell, The Recipes Project, November 2015. https://recipes.hypotheses.org/6948

"Lobsters in the Archive," The Appendix Blog, December 2014. http://theappendix.net/blog/2014/12/lobsters-in-the-archive

"To make maccarons of valentia Almonds," with Alyssa Connell, ABOPublic: An Interactive Forum for Women in the Arts, 1640-1830, December 2014. http://www.aphrabehn.org/ABO/to-make-maccarons-of-valentia-almonds-a-gu…

"Monstrous News: the futures of the Mistris Parliament plays," The Appendix: a new journal of narrative & experimental history, July 2014. http://theappendix.net/issues/2014/7/monstrous-news-the-futures-of-the-…

"Cheap and Common," with Adam G. Hooks, Unique at Penn, June 2013. http://uniqueatpenn.wordpress.com/2013/06/17/cheap-and-common/
Education

Ph.D. University of Pennsylvania

M.A. University of Pennsylvania

B.A. Barnard College, Columbia University summa cum laude