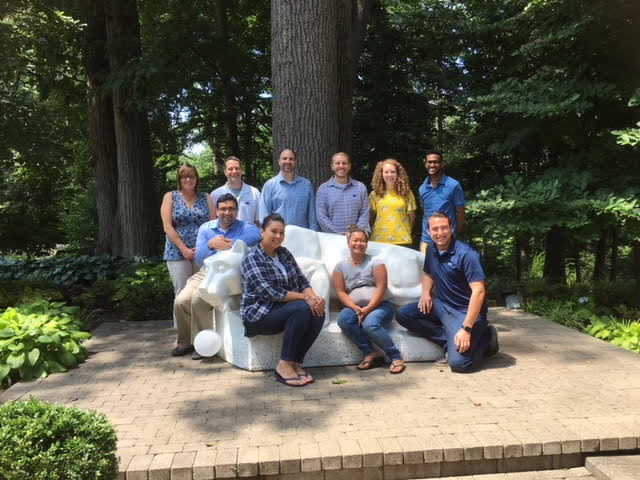 Who We Are
The Penn State Abington Alumni Society is a chartered organization of the Penn State Alumni Association consisting of graduates and former students of Penn State Abington. Our goal is to foster continued interest of all Abington alumni.
Purpose
Stimulate the continued interest of all graduates and former students of Abington College. The Society acts as a resource to the Chancellor, faculty, students, and staff to further the interest of the College by striving to:
meet student needs,
serve as a communication link among the alumni, the College, and the community,
assist in the development of supportive friendships and fund-raising for the College, and
recognize the achievements of alumni, students, and faculty.
Alumni Society Executive Board
President: Joe Darrah '01
President Elect: Leilani Fox '04
Secretary: Shane White '18
Past President: Dane Zdunowski '05
Alumni Society Board
Kenneth Alman '08
Nikita Arnett '16
Ariel Avitan '20
Shana Bowers '19
Fatoumata Cisse '20
Theresa Colligon '93
Michael Fox '76
Charlena Frank '19
Tim Fyock '06
Jewel Herder '10
Drew Lavenberg '04
Brian Martinowich '12
DeAndre Pickett '12
Get Involved
Want to learn more about the Abington Alumni Society Board? Participating in one of our meetings is a great way to get to know us and find out how you can get connected with other alums and students on campus. Contact us today to learn how you can attend our next meeting! 
Membership
Anyone who has gone through the Abington campus for one semester, one year or graduated from Abington is automatically a part of the Abington Alumni Society.
While we do not collect any fees/dues to be a member of the Abington Alumni Society, we do encourage our alums to become members of the Penn State Alumni Association (PSAA). To learn how to join or renew your PSAA membership, please click here.