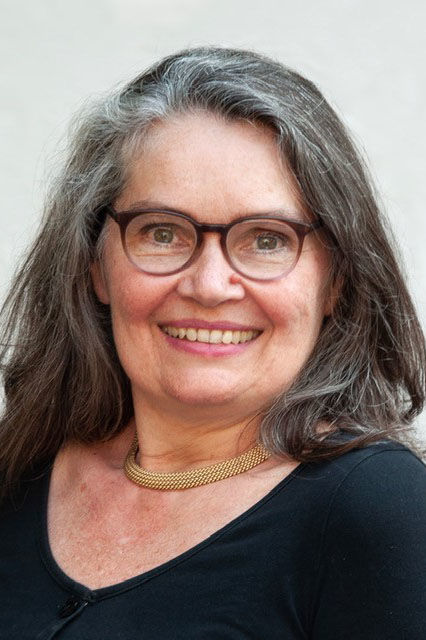 Associate Teaching Professor
Coordinator of Public History Program,
History
Penn State Abington
1600 Woodland Road
Abington, PA 19001
Biography

See our Public History webpage.

Recent Articles

"Are we doing ourselves wrong: the prices women, and the world, pay for our silent leadership." United States Study Centry, University of Sydney, Australia. 2015.

"The Past as a place: Challenging the private ownership of history in the United States," in Joep Leerssen and Marita Mathijsen, eds. Free Access to the Past, (Leiden, the Netherlands: Brill publishers, 2010)

"History keeps Bethlehem Steel from going off the rails: Moving a complex community process toward success," The Public Historian, Spring 2006

"Questioning the answers: serving modern citizens at Independence Park" The Pennsylvania Magazine of History and Biography, 129:4, Oct 2005, 473-482

"Race in the Park: Interpreting slavery and liberty at Independence Park in Philadelphia," Common-Place, vol. 3, no. 4, July 2003, www.common-place.org

Documentary Films

Great American Railroad Journeys, BBC

The Gettysburg Address, Rising Picture Company, Hampton, NH, 2014. (www.risingpicturecompany.com/films.html)

Philadelphia: the Great Experiment, History Making Productions, Philadelphia, PA , 2008-present, episodes 1-5, 7 Emmys won (www.historyofphilly.com)

Teaching Interests and Courses Taught

History 21 American Civilization since 1877

History 112 Introduction to Public History

History 153 History of Native (North) America

History 404 Advanced Public History Practice

History 459 Technology and Culture in America since 1783

Awards, Grants, Other Honors

Research Fellowship, United States Studies Center, Sydney, Australia, 2015

Board member, Glen Foerd Mansion on the Delaware, 2017

President's Award for community service, Greater Olney Civic Association, 2010

Greene-Ramsdell Award (1996) from the Southern Historical Association

Archie K. Davis Fellowship from the North Caroliniana Society, 1988-89

Summer Research Grant in Women's Studies, the Woodrow Wilson Fellowship Foundation, Princeton, NJ , 1988

Dean's Award for Distinguished Teaching, School of Arts and Sciences, University of Pennsylvania, 1987
Research Interests

My current writing interest is promoting good financial management in historical nonprofits, and encouraging them to see their historical mission as essential to the nurture and preservation of democracy. I pursue these goals through public speaking, consulting, teaching, and publications.

My dissertation studied the household economies of former slaves in North Carolina, with a particular interest in how the work of women, children, and elders particularly mobilized resources to build schools and churches and to buy land, laying foundations for the freedom African-Americans sought.
Publications

Making Freedom Pay: North Carolina freedpeople working for themselves, 1865-1900, University of Georgia Press, 2000, (paperback, 2002, reprinted 2004)
Education

Ph D, History, University of Pennsylvania

MA, Harvard University

BA, History, Vassar College