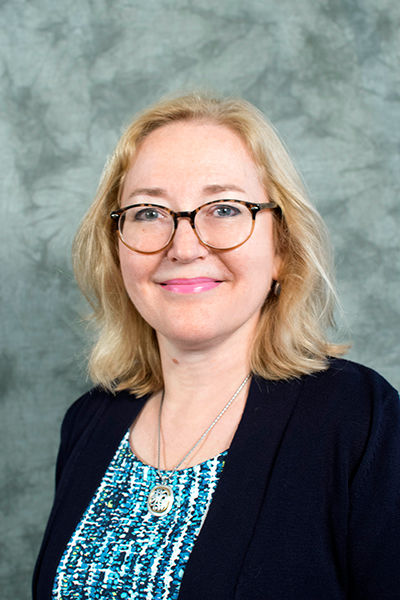 Director of Faculty Development
Penn State Abington
0119 Sutherland Building
Abington, PA 19001
Biography

As Director of Faculty Development, Dr. Weekes oversees program reviews, mentoring, new faculty, promotion & tenure processes, Faculty Fellows, the Teaching & Learning Collaborative, faculty programming, high-impact practices, and more. She is also an Associate Professor of English and Women's Studies.

Teaching interests and courses taught at Penn State

Areas: contemporary literature, American literature, women's writing, women's studies
ENGL 136 The Graphic Novel
ENGL 140 Contemporary Literature
ENGL 200 Introduction to Critical Reading (Literary Theory)
ENGL 232 American Literature from 1865
ENGL 050 Introduction to Creative Writing
ENGL 213 Introduction to Poetry Writing
ENGL 004 Basic Writing Skills ENGL 400 African Women Writers
ENGL 490 Women Writers (cross-listed with Women's Studies)
ENGL 487W Senior Seminar on Postmodernism
ENGL 419 Advanced Business Writing
ENGL 417 The Editing Process
ENGL 003 Traditions in American Literature
ENGL 001 Understanding Literature (Honors Seminar)
PSU 001 Freshman Seminar: Issues in Women's Health
WMNST 001 Introduction to Women's Studies
WMNST 301 Introduction to Feminist Thought

Selected awards, grants, patents, other honors

Award for Distinguished Faculty Service, 2018
Outstanding Teacher Award, 2016
Outstanding Advising/Mentoring Award, 2013
Lion Heart Award, Penn State Abington Senior Class, 2008.
Chief Ogontz Award, Penn State Abington, 2008.
Club Advisor of the Year, Penn State Abington, 2007.
Outstanding Teacher Award, Penn State Abington, 2005.
Recipient, "Above & Beyond" Student-Selected Faculty Award, April 2004.
Publications

The Science of Diversifying Faculty: Designing Mentoring to Improve Diverse Outcomes, The Chronicle of Mentoring & Coaching - October, 2019


Women Know Everything: 3,241 Quips, Quotes, & Brilliant Remarks - April, 2017