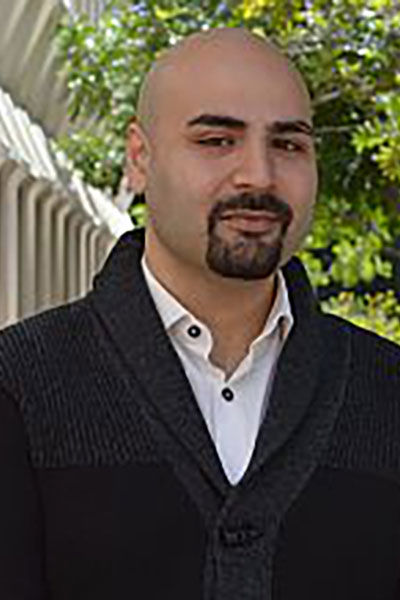 Middle East, Islamic, and Global South History
Biography

Educational Background

Ph.D (2019) History, University of California Irvine
M.A. (2014) History, University of California Irvine
B.A. (2011) History, University of California Los Angeles

Research and Teaching Interests

Early Islamic History
Modern Middle East History
Global and World History
History of Religions
History of Gender and Sexuality

I am a historian of the Middle East and Islam researching, writing, and publishing on medieval and modern Muslim thought. I study how Muslims imagined the "Islamic world" at the intersection of religion, science, and empire. I work on how Muslims in the premodern and modern world deployed the concept of homeland to etch the borders of empire, construct collective identity, and imagine the other.

My research examines the Muslim imagination of the monstrous through the djinn, the early history of astronomy and its role in empire-building, and Islamic apocalypticism and cosmology. I have an interest in the deep roots of nationalism, the histories of science and rationality, Islamism, gender and sexuality, and the tension between global religious community and local identity.

I have additional research and teaching interests in world history, critical theory, the global south, historiography, folklore, and mysticism.

In my teaching, I combine research-based critical pedagogy with digital technologies. 

Courses Taught

History 10 - World History to 1500: Empires of Faith
History 165 - Islamic Societies: Culture, Faith, and Empire
History 181 - Intro to the Middle East: From Muhammad to Now 
History 102 - Ancient Israel and Canaan: 3 Religions, 1 Jerusalem 
History 475 - Contemporary Middle East: Religion and Politics 

Selected Publications

"Women, Education, and Islam." Women in World Religions: Faith and Culture Across History, Edited by Susan De Gaia. Santa Barbara: ABC Clio, 2018.

"The Roots of Homophobia and Anti-Gay Sentiment in the Muslim World." Duke University's IslamiCommentary, 2016 

"Ibn Abd al-Wahhab and Beginnings of Salafism." Great Events in Religion, Edited by Florin Curta & Andrew Holt. Santa Barbara: ABC CLIO, 2016.