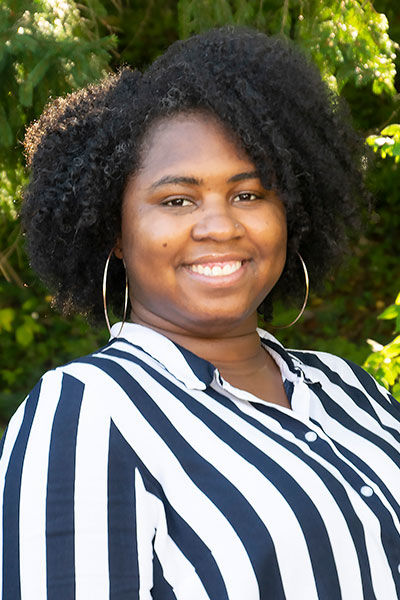 1600 Woodland Rd
115 Lares
Abington, PA 19001
Biography

Catia Rembert is a Philadelphia native and two-time West Chester University Alumna. She earned her Bachelor of Arts degree in Communication Studies in 2015, and her Master of Science degree in Higher Education Policy and Student Affairs, in 2020.

As a graduate student at WCU, Catia worked in two departments on campus, the Center for Women and Gender Equity, and the Promise Program. Her work in the Center for Women and Gender Equity focused on program development, supervision of undergraduate peer educators, and creating equitable spaces on campus.

While working with the Promise Program she provided support services to students who were unaccompanied homeless youth and/or facing housing insecurities. The work that she conducted in both spaces has made her passionate about student activism and holistically supporting students.